Staff & Board
Staff
Bill Kimball – Artistic Producer – bill@publicenergy.ca
Victoria Mohr-Blakeney – Performance Curator – victoria@publicenergy.ca
Susan Newman – Bookkeeper
Eva Fisher – Administrator – admin@publicenergy.ca
Board of Directors
Colin MacAdam – Chair
Jonathan Fiddler
Sylvie Dasné
Jon Hedderwick
Bingbin Cheng
---
Bill Kimball, Artistic Producer
Since graduating from Trent University in 1980 with a degree in Cultural Studies, Bill Kimball has been involved in many aspects of the Peterborough arts community, particularly in the areas of contemporary dance and theatre. He has contributed to the creation of live performance spaces in Peterborough, beginning with City Stage, a performance space operated by Artspace in the early 1980's and continuing to the present with various renovations and improvements to the Market Hall. In 1994, Bill created a nationally recognized dance presenting program called Peterborough New Dance, and later expanded the mandate to theatre and other forms of performance while changing the name to Public Energy, a name which reflects his desire for the arts to be integrated into public life as much as possible. Bill is currently the Artistic Producer at Public Energy.
---
Victoria Mohr-Blakeney, Performance Curator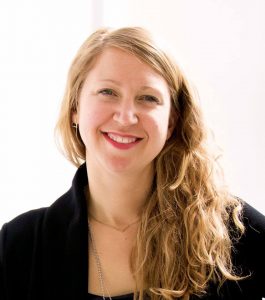 Victoria Mohr-Blakeney is a curator and writer with a focus on curating contemporary dance and performance. She has curated/ co-curated performance work in gallery, theatre, and site-specific settings including Harbourfront Centre, CB Gallery, Edward Day Gallery, Artspace, Art Gallery of Ontario, The Citadel, George Brown School of Design, Scotiabank Studio Theatre, Nuit Blanche, and Artsweek Peterborough. Victoria has worked alongside Bridget Moser, Ame Henderson, Peggy Baker Dance Projects, and Dance Collection Danse. She holds an MFA in Criticism and Curatorial Practice from OCAD University. She has published work in Kapsula Magazine, The Dance Current, Toronto Standard, Peterborough This Week, and the Literary Review of Canada. Victoria is the recipient of the 2015 President's Medal in Criticism and Curatorial Practice from OCAD University. She has presented her research on performance in Canada and New Zealand.
---
Eva Fisher, Administrator
Eva Fisher is Public Energy's Administrator. She also works as the Program Coordinator with the Electric City Culture Council, and as a food columnist for kawarthaNOW.com. She comes to us with a love of performance first fostered in the role of "Jamie at 6" in the 4th Line Theatre's 1993 production of The Moodie Traill. Nowadays she is more comfortable in front of a spreadsheet than an audience. Eva has honed her management and event production skills through her role as General Manager of Kawartha Country Wines and the Kawartha Store. She holds a BScH in Geography with a minor in English from Queen's University.