BODY PRESENCE WORKSHOP with VICTORIA HUNT
Date: Sunday Feb.17th  1pm-4pm (3hr)
Location: Studio 505, 505 Sherbrooke St. Peterborough, ON
Cost: $25 or Pay What You Can
To Register: Email victoria@publicenergy.ca
Using Bodyweather among other methods this 3 hr movement workshop by Indigenous dance artist Victoria Hunt is open to all levels and is an open investigation for anyone interested in exploring the body and physical presence.
BODYWEATHER is a broad-based training that proposes a practical strategy to the mind and to the body. The term and philosophical basis for BODYWEATHER was founded by farmer/dancer Min Tanaka and his MAI-JUKU performance group in Japan. It is a comprehensive training and performance practice that develops a conscious relation to the state of change inside and outside the body.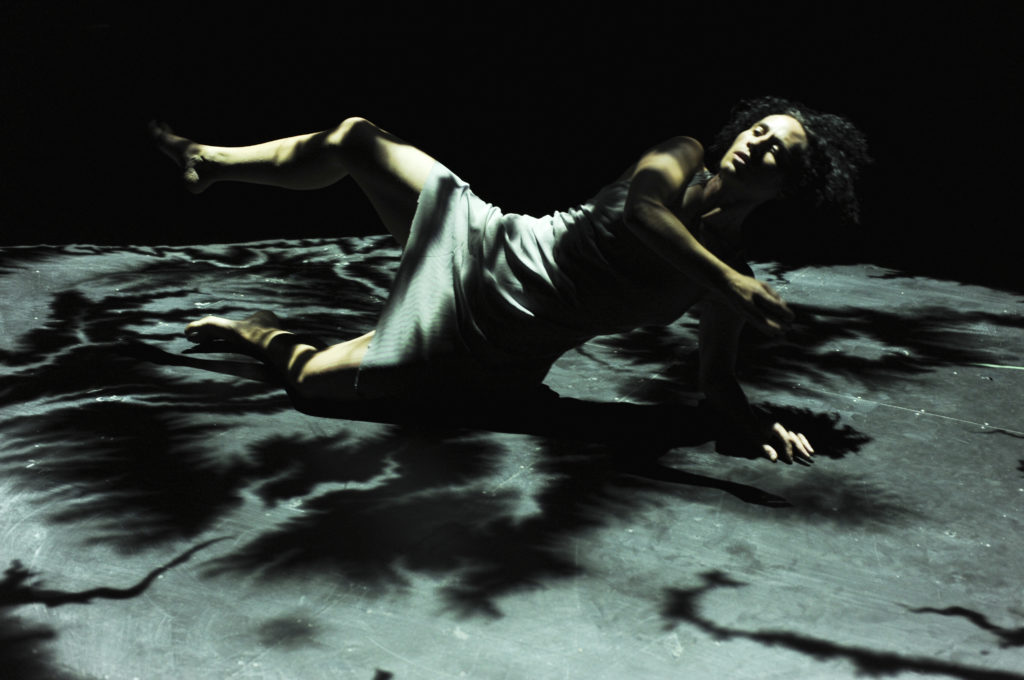 BODYWEATHER – detailed information about key components of the practice:
MB (Muscle><Bones, Mind><Body): a dynamic rhythmic workout that includes aerobic and anaerobic movement to develop strength, flexibility, endurance and a strong physical grounding. As an awareness training it tunes into internal and external rhythms, physical and energetic expansion, and trains the imagination in preparation for performance.
Manipulations: a series of precise forms that focus on stretching, alignment and extending the body's internal and external parameters through breath, touch and giving weight.
Ground Work: a wide variety of investigations to develop sensorial focus, sensitivity and scope of expression. Providing insights into the body and different sensory modes of experience, including segmentation, isolations, different speeds within the body and notions of time
Image Work: an exploration of how images arise in and around us, and how the body can be danced by these images and by the imagination. Through the construction of precise and varied environments, infinite layers of relationship are explored through the body and the mind.
Length: 3 hours

What to Bring:
Warm loose comfortable clothing
notebook and pen
yoga mat
water bottle
Any other materials or devices used for personal research and gathering.
Participant Level: Open to all levels
To register email: victoria@publicenergy.ca

*Public Energy will provide additional yoga mats  
Instructor Biography
Victoria Hunt is a queer indigenous feminist artist, photographer, BodyWeather practitioner and proud Australian-born Maori of mixed descent (Te Arawa, Ngāti Kahungunu, Rongowhakaata, English, Irish and Finnish). Their work aims to honour whakapapa (genealogy) and the revitalization of mana wahine (feminine knowledge), exploring ceremony in contemporary situations and contemporary indigenous politics. Since 2000 Victoria has worked with BodyWeather pioneer Tess de Quincey as a founding member of De Quincey Co. Their most recent work TANGI WAI…the cry of water was nominated for an Australian Dance Award, a Helpmann Award, and three Green Room Awards, receiving Best Visual Design in Dance.