Online Press Kit
The Pivot Series
Site-specific dance, theatre and performance works
Presented by Public Energy Performing Arts  The Pivot Series is intended for socially distanced outdoor audiences in response to COVID-19 measures. Public Energy has partnered with the Peterborough Reframe Film Festival to create a short documentary about the Pivot Series for screening at the 2021 ReFrame festival.
Media Release
Click here to view the Pivot Series media release
Contact
Bill Kimball Phone: 705-745-1788 / Email: bill@publicenergy.ca
Schedule
Love in the Time of Covid created and performed by Kate Story & Ryan Kerr; music by Arvo Pärt, Lou Reed, Curtis Driedger Oct 2 & 3, 7:00PM, behind The Theatre On King, 171 King St
Le Flâneur created and performed by Bill Coleman; music by Curtis Driedger Oct 3, 2:00PM, Millennium Park, 131 King St
Essential Circus Stage Three Created and performed by: Jennifer (Opal) Elchuk, Tegan Moss, and Jeremy Pastic Oct 8, 7PM, Peterborough Square courtyard
Bridge Over Troubled Water by Aria Evans; created with and performed by Irma Villafuerte and Kevin Jones, Nikki Shaffeeullah and Sasha Tate-Howarth, Belinda Corpuz and Malcolm Connor, Aria Evans; accompaniment by Eirene Cloma Oct 9, 6PM, Inverlea Park
Inside The Sculpture by Irèni Stamou; performed by Dreda Blow, Irèni Stamou Oct 13, 12:30PM & 5:30PM, Peterborough Square courtyard
Between the Dragon and the Tiger: how to maximize your energy in public by Coman Poon & Naishi Wang Oct 15, 12:30PM & 5:30PM, outside Bata Library at Trent University
POSTPONED: Armour (watch for Armour coming in 2021) by Christy Stoeten; performed by Revy Barber, Madie Brown, Sharazade Vahid; designed by Sonia Gemmiti Oct 16, 7PM, Heritage Pavillion Stage on Armour Hill (Postponed: Coming in 2021)
Point of Origin concept/choreography by Returning River – Jen Hum, Naishi Wang, Emily Law, Pam Wong- Shoebottom, Henry Mak; performed by Jen Hum, Naishi Wang, Pam Wong- Shoebottom Oct 17, 7PM, The Boathouse at the Silver Bean Cafe, 130 King St.
Meeting At Thebes by Lee Bolton; performed by Peyton Le Barr, with Mithila Ballal and Jim Angel Oct 18, 6PM, Confederation Square, 499 George St N.
CANCELLED: The Pratfall Affect presented by These are Horizon Days Written, directed, and choreographed by Wes Ryan. Musical direction by Patrick Walsh. Featuring Matt Gilbert and Phil Lyons Oct 20, 12:30PM & 5:30PM, intersection Simcoe St. and Bethune St. 
Photos
Armour – Photo by Christy Stoeten
Opal Elchuck, Essential Circus Stage Three – Photo by Mossworks Photography 

Kate Story, Love in the Time of Covid – Photo by Ryan Kerr

Irèni Stamou, Inside the Sculpture – Photo by Anita Erschen-Pappas

A Bridge Over Troubled Water – Photo by Kevin Jones 

Bill Coleman, Le Flâneur – Photo by Wayne Eardley
WHAT IS PUBLIC ENERGY PERFORMING ARTS?
Public Energy presents a season of contemporary dance, theatre and interdisciplinary performance, while hosting workshops, talks and professional development opportunities for local artists. Public Energy Performing Arts supports the creation, touring, and presentation of innovative contemporary performing arts. PE is dedicated to providing inclusive spaces where risk-taking artists and diverse audiences meet.  Our vision is to be a cultural catalyst which inspires and empowers people through performance.
WHO ARE WE?
BILL KIMBALL, EXECUTIVE DIRECTOR
(He/Him/His)
Since graduating from Trent University in 1980 with a degree in Cultural Studies, Bill Kimball has been involved in many aspects of the Peterborough arts community, particularly in the areas of contemporary dance and theatre. He has contributed to the creation of live performance spaces in Peterborough, beginning with City Stage, a performance space operated by Artspace in the early 1980's and continuing to the present with various renovations and improvements to the Market Hall. In 1994, Bill created a nationally recognized dance presenting program called Peterborough New Dance, and later expanded the mandate to theatre and other forms of performance while changing the name to Public Energy, a name which reflects his desire for the arts to be integrated into public life as much as possible. Bill is currently the Executive Director at Public Energy.
VICTORIA MOHR-BLAKENEY, PERFORMANCE CURATOR & ASSOCIATE DIRECTOR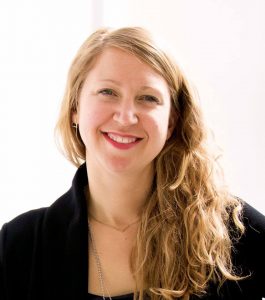 (She/Her/Hers)
Victoria Mohr-Blakeney is a curator and writer with a focus on curating contemporary dance and performance. She has curated/ co-curated performance work in gallery, theatre, and site-specific settings including Harbourfront Centre, CB Gallery, Edward Day Gallery, Artspace, Art Gallery of Ontario, The Citadel, George Brown School of Design, Scotiabank Studio Theatre, Nuit Blanche, and Artsweek Peterborough. Victoria has worked alongside Bridget Moser, Ame Henderson, Peggy Baker Dance Projects, and Dance Collection Danse. She holds an MFA in Criticism and Curatorial Practice from OCAD University. She has published work in Kapsula Magazine, The Dance Current, Toronto Standard, Volume, Peterborough This Week, and the Literary Review of Canada. Victoria is the recipient of the 2015 President's Medal in Criticism and Curatorial Practice from OCAD University. She has presented her research on performance in Canada, India, and New Zealand.
EVA FISHER, ADMINISTRATOR & MARKETING DIRECTOR
(She/Her/Hers)
Eva Fisher is Public Energy's Administrator and Marketing Director. She also works as a food columnist for kawarthaNOW.com. She comes to us with a love of performance first fostered in the role of "Jamie at 6" in the 4th Line Theatre's 1993 production of The Moodie Traill. Nowadays she is more comfortable in front of a spreadsheet than an audience. Eva has honed her management and event production skills through her role as General Manager of Kawartha Country Wines and the Kawartha Store. She holds a BScH in Earth Systems Science with a minor in English from Queen's University.
ERYN LIDSTER, ARTISTIC AND TECHNICAL PRODUCTION INTERN (Metcalf Foundation Performing Arts Internship )
(She/Her/Hers/They/Them/Theirs)
Eryn Lidster is an emerging producer and technical designer and a proud member of Peterborough's artistic community. Since first operating tech for a production in 2015, Lidster has been involved in the production of over 30 theatrical projects. Her work, Invisible and Rejoinder, premiered at Peterborough's Precarious and Precarious2 ArtsWORK Festivals in 2016 and 2019 respectively; Lidster developed Rejoinder as a participant of Theatre Ontario's Professional Theatre Training Program. Lidster's work focuses on originating performance from a technical perspective within a collaborative process. She recently graduated from Trent University, receiving an Honors BA in Cultural Studies with a Specialization in Image, Sound and Performance. In pursuit of this degree Lidster has expanded her artistic practice to new media, including work in experimental film for which she was twice awarded Trent University's Gregory R. Frith Memorial Prize and shortlisted for acceptance into the Toronto International Film Festival's Wavelengths Program in 2018.
RILEY HOFFMAN, INTERIM ADMINISTRATION AND MARKETING PROGRAM DIRECTOR
(He/Him/His)
Riley Hoffman is Public Energy's Interim Administration and Marketing Program Director. He has always had a strong connection to arts and performance in Peterborough, which has lead him to work in a variety of areas such as: musical performance, events promotions, arts marketing, and box office management at Market Hall Performing Arts Centre. Riley is also experienced working in customer service and technical support. He has a BA in Canadian Studies from Trent University, and a diploma in Journalism-Print And Broadcast from Durham College.
NOAH SISSON, MARKETING AND MEDIA ASSISTANT
(He/Him/His)
Noah Sisson is a recent graduate of York University with a BFA in Devised Theatre & Performance Creation. Since graduating in June his social media and marketing skills have been developing through managing independent creative projects; The Write Outlet (found on facebook), a virtual creative workshop, and The Ark Warehouse (@thearkwarehouse), an instagram account showcasing original art and creative work. During his time at York he wrote and directed two original plays for the playGround Festival. He co-created and performed in the original movement based piece, dead skin, as a part of the 2019 Devised Theatre Festival; for which he also worked as a social media manager and graphic designer. His most recent acting work includes The Heidi Chronicles (Alumnae Theatre Company) and Stunt Club (Web Series).
---
PATTI SHAUGHNESSY, GUEST CURATOR
Patti Shaughnessy is a proud activist, actor, director, and artistic producer of a range of theatre and multi-arts projects over the past decade. With an academic background in Indigenous Studies at Trent University (Peterborough) and formal theater training from the Centre for Indigenous Theatre (Toronto), Patti is co-founder of the O'Kaadenigan Wiingashk Collective (OKW) – a Peterborough-based Indigenous arts collective that has presented and organized workshops and master classes with several internationally acclaimed Indigenous artists as part of an annual Ode'min Giizis (Strawberry Moon) Festival (2008-2012). International theatre directing credits include, Ananna A/S (Casa Matriz); Rosa Marie-p tiquartikkaluarnera (The Occupation of Heather Rose); and Arnatsialaat, The Rez Sisters – all part of Patti's work over the past 5 years as director, instructor, and tour leader for the National Theatre of Greenland. Patti will be making her Canadian directing debut with Drew Hayden Taylor's play, Cottagers and Indians, commissioned by Tarragon Theatre. Hailing from the great nation of the Mchi Saagiig Anishnaabe of Curve Lake First Nation #35, Patti is also born 5th generation Irish. Patti currently lives part-time in Douro-Dummer township, where she rejuvenates and creates at her ancestral home and research laboratory.