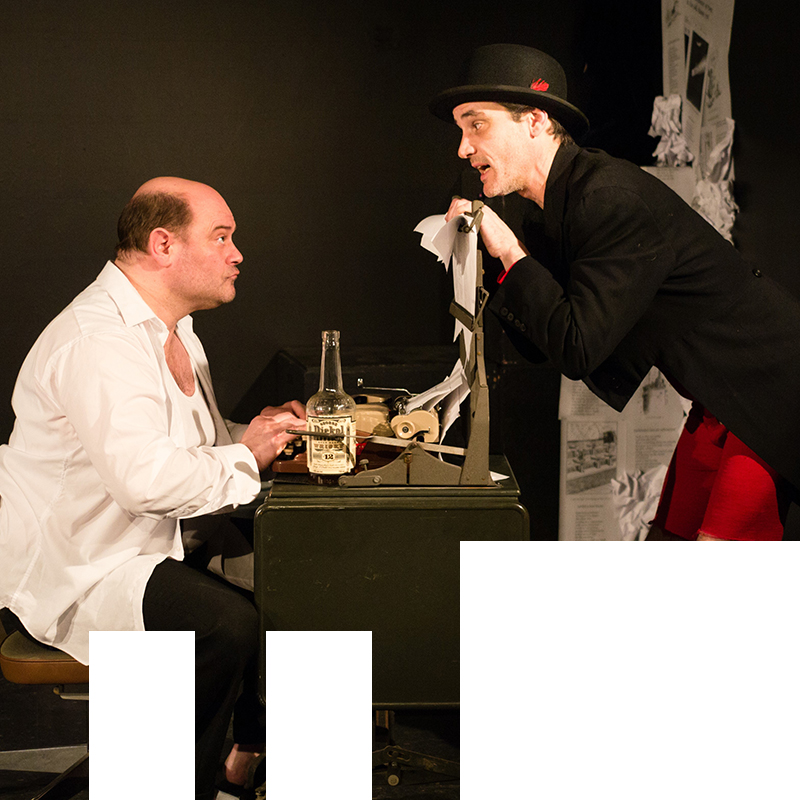 damned be this transmigration
Kate Story
March 3, 2017 @ 12:30PM & 8PM
March 4, 2017 @ 8PM
Market Hall Performing Arts Centre, 140 Charlotte St.
Public Energy is proud to present the full-length premiere of a play featuring music created by some of the city's most talented theatre artists. Writer/actor Kate Story's damned be this transmigration has already had a successful run in workshop form at the intimate Theatre On King. Now ready for its prime-time debut, the work will be seen with a new set – and dance numbers – created especially for the expansive Market Hall stage.
Tickets:
$24 / $17 students, underwaged / $8 high school students
Based on beloved characters created by New Yorker Don Marquis, damned be this transmigration is a dancing, singing roller coaster ride of a play with text from Marquis's famous newspaper column and music from the swinging twenties, alongside original compositions. We follow Marquis, played by Brad Brackenridge, banging out his column on a vintage typewriter, while his literary creations – Archy the literary cockroach, played by Ryan Kerr, and a morally-careless alley cat named Mehitabel, played by Kate Story – alternately distract him from his work and give his life purpose.
It's a hot shot of entertainment amidst Marquis's pointed social commentary – relevant to this day and age – and we get a glimpse into the raucous and often tragic life of Marquis himself. This is New York on the cusp of Dorothy Parker and James Thurber, arguably a New York at its literary zenith.