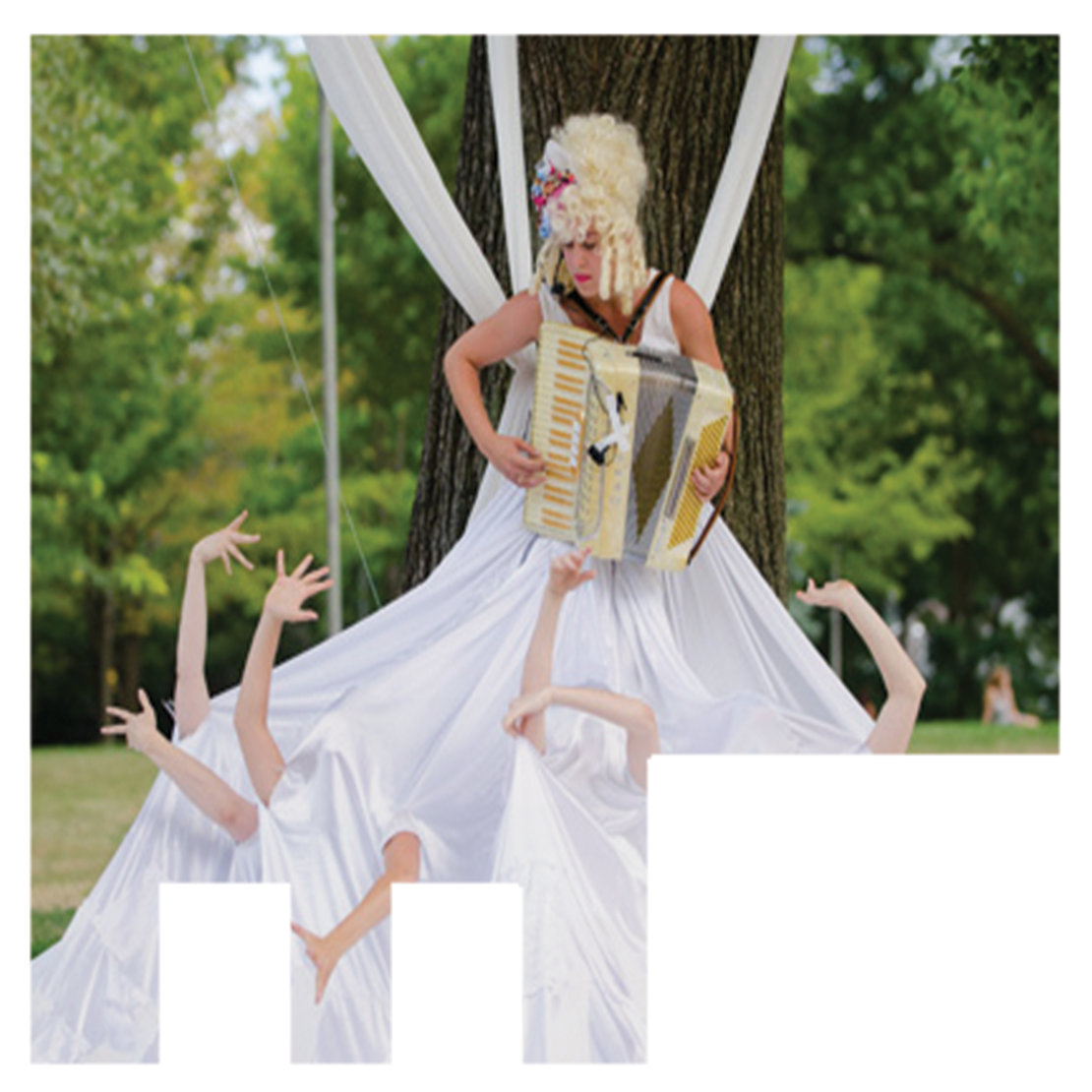 Dusk Dances 2013
July 25-28, 2013
Band  @ 7PM
Dances @ 7:30PM
Rotary Park is the lower section of Nichols Oval, accessed from Hazlitt Street on the east side and the London Street footbridge to the west.
Host:

Dan Watson

Band:
'Night James
Dances
Incandescent Peterborough
Choreography
Kate Franklin and Meredith Thompson
Performers
Zhenya Cerneacov, Irvin Chow, Mairéad Filgate, Kate Franklin, Molly Johnson, Meredith Thompson
and members of the Peterborough community: Pat Ainsworth, Bridget Allin, Eleanor Anckaert, Kiana Bromley,Tilly Bromley,Tina Bromley, Sandy Burnaby, Jules Carney, Carolyn Code, Erin Copeland, Annalea Copeland Williams, Noah Earle, Iris Hodgson, Rowan Irwin, Julie Mycyk, Becca Partington, Kim Perdue, Will Read, Rebecca Reeves, Carolyn Ross, Shelby Shewen, Robyn Smith, Hope Wells, Barb Woolner
Incandescent brings two dozen Peterborough performers of all ages and backgrounds together with the professional dancers of Dusk Dances to perform a visually stunning portrait of both the individual and the collective human experience.
Crepuscular
Choreography
Zata Omm Dance Projects
Performers
Brodie Stevenson and Brendan Wyatt
Dusk has turned to night and a male dancer inhabits a mysterious dream-like world where he encounters his mirror image, dancing among shimmering images of celestial phenomena, including the moon, the aurora borealis and a galaxy of stars.
Onward Ho, My Love
Choreography
Julia Aplin w/ tiger princess dance projects
Performers
Yvonne Ng and Brendan Wyatt
Onward Ho, My Love is a duet of a man in a top hat, a woman in a red gown. A path to be taken. What happens along the journey may be seen as questionable, amusing, strange, interesting, odd, joyful, sad, elegant, rough, tender, harsh, perhaps even confusing but always with the wild sense of commitment, integrity and bravery that the dancers bring to the work.
The Horologium
Choreography 
Michael Caldwell
Performers 
Mairéad Filgate, Molly Johnson, Meredith Thompson, Yvonne Ng and Brodie Stevenson
A nine-foot tall accordion-playing matriarch gathers her brood under a giant skirt, from whose protection they emerge to entertain the audience and capture an unsuspecting bystander.
Photos by Joseph Michael Photography