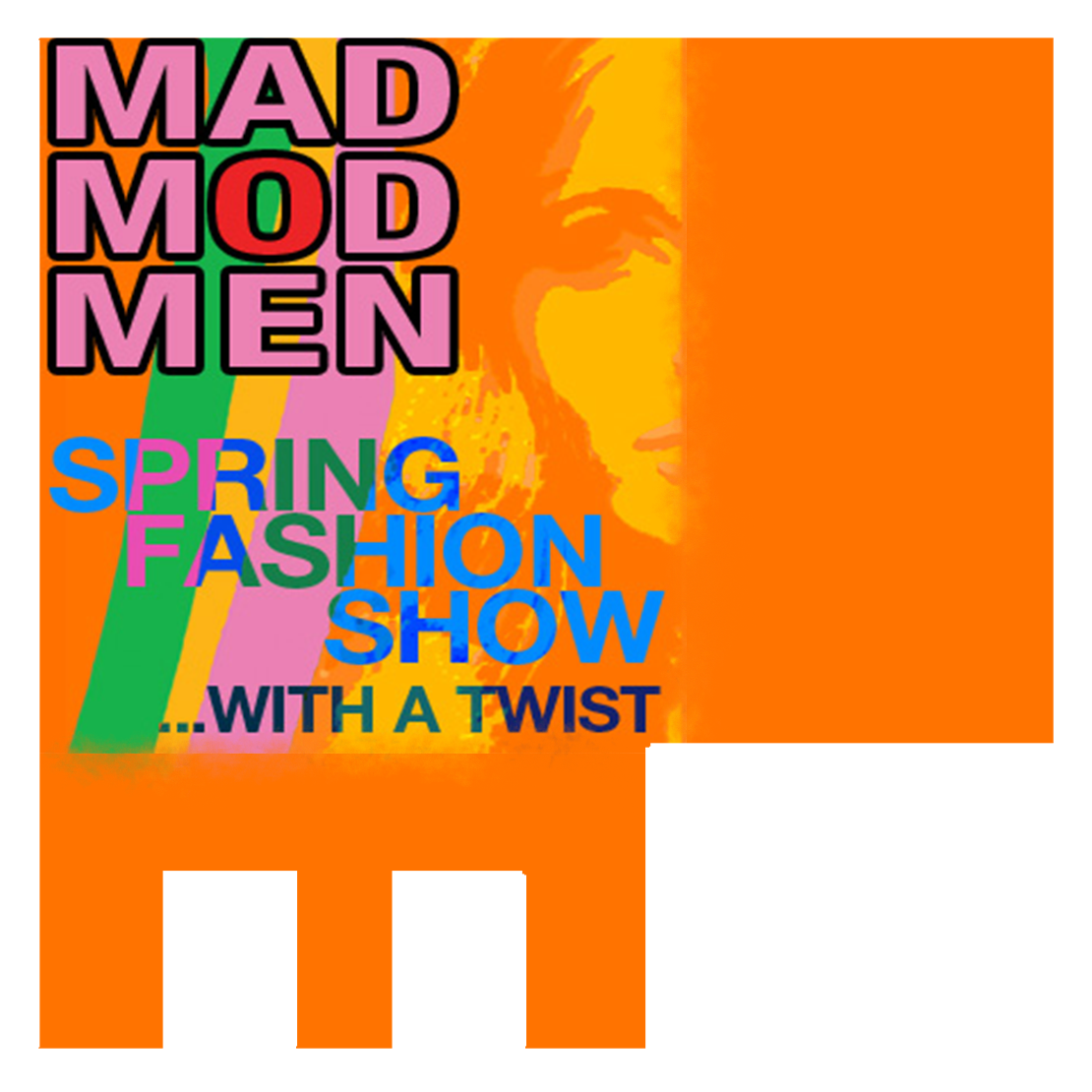 MAD MOD MEN
Venue:
The Venue: 286 George St N, Peterborough
Performances:
March 20, 2011
2:00 pm
Tickets:
$25; $15 students, seniors, under-waged.
Available at the door; advance at Black Honey, Flavour, Tango, East City Flower Shop, GO Designs and Happenstance Books in Lakefield
Public Energy is having a Spring Fashion Show to raise funds for its programs with local artists, including the annual Emergency #18 Festival.
Theme is Mad Men with a Mod twist, featuring hip local fashion houses and one-of-a-kind creations by local designer/artists.
MAD MOD MEN is an artistic take on the traditional fashion show featuring
Cool Peterborough fashion houses showing spring fashions including Tango, Flavour, Plush, Sympathy For the Rebel and more
Local artist/designers and businesses taking the Runway Challenge.
Live auction of Runway Challenge creations.
MC David Bateman
dee jays, door prizes, silent auction and more
6 local artist/designers + 6 local businesses + one month = highly original wearable creations made from unconventional materials, modeled and auctioned off to the highest bidder at the MAD MOD MEN fashion show.
Runway Challengers
Alex Backa
Leigh Macdonald
Tim Maton
Leslie Menagh
Claudie Scot-Buccleuch
Shannon Taylor
Business Partners
Brant Office Supplies
Custom Copy
East City Flower Shop
Fabricland (at Portage Place)
Lakefield Pantry
Metro
No-Frills (Dieter & Darcy)
RONA
Price Chopper (at Lansdowne)
Cheer on our Runway Challengers!
CHEX News-Watch at 5:30pm on Monday March 14th Runway Challenge feature
Chex TV 5:30
 Photography by Wayne Eardley
Designer: Leslie Menagh  Business:Custom Copy Model: Kate Story
Designer: Leigh Macdonald  Business: Brant Basics Model: Joanne Calderone
Designer: Tim Maton  Business: Lakefield Pantry Model: Angela Sorensen
Designer: Claudie Scott & Holly McGillis  Business: No- Frills
Model: Emma Warner-Chee
Designer: Alex Becka Business: Rona  Model: Cassondra Jackson
Designer:Shannon Taylor Business: East City Flowers  Model: Eva Dorothy
3 Challengers in interview:
Shannon Taylor-business partner- East City Flowers.
A graduate of Nova Scotia College of Art and Design, and an instructor at the AGP, Shannon is well known for bringing life to downtown with her murals of stylized flowers (check out the arched alleyway of off Hunter St. next to Karma's).  How fitting that she should be paired with East City Flowers.
"Flowers clearly have a universal appeal, with a language expressing a rich, deep history and such beauty in their colour, texture and delicacy" says Ms. Taylor.  The impermanence of fresh blooms pose a challenge in creating a wearable piece of art- as Shannon notes, "I'm looking at drying techniques using corn meal, salt and borax, and maybe silica gel – but there is something appealing about the fleeting beauty of fresh flowers too – perhaps the models' hat will double as a table centre piece." As spring approaches Shannon is looking forward to working with forsythia, pussy willows and curling willow, but is also tempted by pink roses, moss, gerbera daisies… we'll see. Her influences of the moment include Canadian artist David Blackwood, floral patterns from wallpaper prints and the art of flower arranging – "Janet McCloud and her partners at the East City Flower shop create beautiful floral arrangements, now that's really inspiring!"
Leigh Macdonald – business partner- Brant Office Supplies
A graduate of The Art Centre, Central Technical School in Toronto, Leigh is a well known Peterborough artist whose paintings are coveted at the annual Artspace 50/50 event, and whose performance and puppetry work is enjoyed in Public Energy's Emergency festival, The Alley Waltz and Max's Cabarets.  Paper, pens and binders? Her challenge is to join her expressive esthetic to the seemingly mundane world of business supplies.  Currently she is looking at Kirigami the  Japanese art of paper cutting and scoring towards the possible creation of skirt, breast plate and headpiece, with textures drawn from brass rubbings and stenciling. Her influences include Kandinsky's watercolour sets for theatre, costume design from film, the architecture of Antonio Gaudi and "in time for a good Spring cleanse- the lymphatic system. "
Tim Maton – business partner- Lakefield Pantry
A student at Trent University, Tim came to develop his sewing talents as a pastime when he was working on an organic farm on Victoria Island.  He currently boasts a collection of over 30 wearable pieces including jackets, pants and his specialty: corsets. His pairing with Lakefield Pantry suits him to a T,  Tim is passionate about ethical shopping choices like those made by the Pantry with their offerings of local, organic and fairly traded goods and produce. The artist in Timothy is sparked by the variety before him, and the containers that hold them. Currently he is experimenting with burlap rice bags as he dyes them a rich chocolate brown using…real chocolate!  He is now testing the potential of spinach spaghetti, baking moulds, hardening sugar and sunflower husks with thoughts of collars necklaces and breastplates."Currently I am influenced by using canvas in fashion design, dying from organic vegetable matter, the experience of gardening, and the do-it-yourself, self sufficient ethos".