Online Press Kit
Kaha:wi Dance Theatre – The Mush Hole
Presented by Public Energy Performing Arts
Curated by Patti Shaughnessy
The Mush Hole reflects the realities of the Mohawk Institute residential school experience through dance, and offers a way to open dialogue and to heal, through acknowledgement and honouring the spirit of Survivors and families that were impacted. Santee Smith is an award-winning producer and choreographer, whose original work has been seen around the world and featured on film and television. In 2012 her dance work about lacrosse, The Creator's Game, had its world premiere for a crowd of 3,000 at the Peterborough Memorial Centre during the Ode'min Giizis Festival.  
Media Release
Click here to view the The Mush Hole Media release  
Contact
Bill Kimball
Phone: 705-745-1788 / Email: bill@publicenergy.ca  
Photos

Photo: Ian R. Maracle

Photo: Courtney Sheppard

Photo: Courtney Sheppard

Photo: Ian R. Maracle

Photo: Ian R. Maracle

Photo: Ian R. Maracle

Photo: Ian R. Maracle

Photo: Tai Chan

Photo: Tai Chan

Photo: Tai Chan
Video Trailer
The Mush Hole from kahawidance on Vimeo.  
Collaborator Bios
SANTEE SMITH / TEKARONHIAHKWA – Performing as #29 / Mabel Santee is a multidisciplinary artist from the Kahnyen'kehàka Nation, Turtle Clan, Six Nations of the Grand River, Haldimand Treaty Territory, Ontario, Turtle Island (Canada). Santee trained at Canada's National Ballet School and completed Physical Education and Psychology degrees from McMaster University and a M.A. in Dance from York University. Santee premiered her debut work Kaha:wi – a family creation story in 2004 and one year later founded Kaha:wi Dance Theatre which has grown into an internationally renowned company. Santee's artistic work speaks about identity and Indigenous narratives. Her body of work includes 14 productions and numerous short works which tour nationally and internationally. Her commissions include choreography for the National Arts Centre Orchestra, Canadian Opera Company, North American Indigenous Games, among others. She is the recipient of the K.M. Hunter Award; Victor Martyn Lynch-Staunton Award; John Hobday Award; Hamilton Music Award for Kaha:wi; Dora Mavor Moore Award for Outstanding Choreography in Dance for Susuriwka – willow bridge and a REVEAL Indigenous Arts Award. Her work Blood Tides received Outstanding Production and Outstanding Performance Ensemble in Dance at the 2019 Dora Mavor Moore Awards. Santee is a sought after teacher and speaker on the performing arts, Indigenous performance and culture, most recently at Citadel Theatre/Training Program and the Stratford Festival. Her life and works have been the topic of TV series and films aired on CBC, NFB, APTN and PBS (US). Santee is the Chancellor of McMaster University.
RAELYN METCALFE – Performing as #17 / Grace
Raised in Vancouver and based in Toronto, Raelyn is from Plains Cree descent from Saskatchewan. She is a graduate of The Conteur Dance Academy. Her love of performing began with ballet and transitioned her into other styles, including musical theatre. She has trained with The Richmond Academy of Dance, MOVE: the company, and The Conteur Academy. In 2015, Raelyn had the pleasure of working with Conteur Dance Company, a preview development show under the direction of artistic director Eryn Waltman. Raelyn has also worked with Aria Evans who is the artistic director of Political Movement. In 2017 Raelyn performed Aria's work Voice of A Nation, commissioned by the Toronto Concert Orchestra. Revisiting her identity and background, Raelyn had the opportunity performing as a dancer at the 2018 Indspire Awards along with Santee Smith, the founding artistic director of Kaha:wi Dance Theatre. Following her passion of performing both on stage and on film, Raelyn is a dedicated dance artist who wishes to continue her inspiration for others.
MONTANA SUMMERS – Performing as #34 / Walter, a.k.a. Wall Eye
Montana Summers is from the Oneida First Nation of the Thames. Montana began training and exploration in Indigenous and contemporary dance when he was accepted into the Indigenous Dance Residency (2015) and Kaha:wi Dance Theatre's Summer Intensive (2016). Montana has worked and toured Kaha:wi Dance Theatre's Artistic Director Santee Smith in productions since 2016 including The Mush Hole; The Honouring, Medicine Bear; I Lost My Talk – National Arts Centre Orchestra multi-media; Wakentos – Dreamcatcher Gala Awards; Indspire Awards 2018 and the North American Indigenous Games Opening Ceremony – Toronto. Montana also collaborates with The Chimera project in a new creation Omen (2018) and has participated in previous work of the company entitled Bear, Stars and Trees (2017). Montana also focuses on creating and teaching workshops/classes for all ages in his home city of London, Ontario.
JULIANNE BLACKBIRD – Performing as The One Who Got Away / #11
Julianne is from the Mohawk Nation, Turtle clan and resides at Six Nations of the Grand River Territory. Julianne attends McKinnon Park Secondary School in grade 12. Julianne has been dancing since age 3, in all genres including Ballet, Pointe, Contemporary, Hip hop, Jazz, Lyrical, and Tap. Julianne danced in The Gift, in Toronto, in 2014 for Mercedes Bernardez. She danced with Santee Smith at the opening ceremonies of the North American Indigenous Games, World Indigenous Peoples Conference on Education closing ceremonies 2017, Indspire Awards 2018 and is a core member of The Mush Hole. Julianne appeared as an extra in the  documentary Desert Between Us & Them: Raiders, Traitors, and Refugees in the War of 1812 in 2013.    
.
.
JONATHAN FISHER – Performing as #48 / Ernest
Jonathan is Anishinaabe from the Wikwemikong Unceded First Nation on Manitoulin Island, Ontario. He has performed as an actor professionally for the past 26 years. Selected credits include: 20th Century Indian Boy (De-ba-jeh-mu-jig Theatre Group), The Indolent Boys (Syracuse Stage), Toronto At Dreamer's Rock (Theatre Direct), The Bootlegger Blues (Arbour Theatre), The Rememberer (Manitoba Theatre for Young People), Almighty Voice & His Wife (Native Earth Performing Arts), The Rez Sisters (Magnus Theatre), Dry Lips Oughta Move To Kapuskasing (Red Roots Theatre), fareWel (Prairie Theatre Exchange), Tribe (Ordway Music Theatre), A Trickster's Tale (Theatre Direct), Time Stands Still (Native Earth Performing Arts), New France (VideoCabaret), Raven Stole The Sun (Red Sky Performance), Copper Thunderbird (National Arts Centre), Stretching Hide (Theatre Projects Manitoba), Tales of an Urban Indian (Talk Is Free Theatre), 400 Kilometers (Lighthouse Theatre), Medicine Boy (Anishinaabe Theatre Performance), Night (Human Cargo), The Hours That Remain (Magnus Theatre), Elle (Theatre Passe Muraille), The Berlin Blues and Ipperwash (Blyth Festival), Reckoning (Article 11), Home Is A Beautiful Word (Persephone Theatre) and Weaving Reconciliation: Our Way (Vancouver Moving Theatre Company).
JESSE ZUBOT – Composition/Arrangement
Jesse is one of those unique composers/producers whose praxis spans multiple genres and transcends contextualization. Known mainly as a violinist, he is also a multi-instrumentalist and tends to incorporate electronic manipulation and studio gadgetry within his work. Jesse is a 3-time Juno Award winning musician with his own projects and has become an in demand producer having produced the Polaris Music Prize album 'ANIMISM' and the recent Polaris Music Prize Shortlisted album 'RETRIBUTION' by Tanya Tagaq. The Tagaq album, 'ANIMISM' garnered Zubot the award for 'Producer of the Year' at 2015's Western Canadian Music Awards and a nomination for 'Producer of the Year' at the 2015's Juno Awards. Zubot has recently delved heavily into the world of film scoring completing the score to the acclaimed Canadian film, Indian Horse based on the novel by the late Richard Wagamese. He was nominated for a 2018 Leo Award for 'Best Musical Score in a Motion Picture for Indian Horse. He has been commissioned by CBC to write symphonies & arrangements for the Winnipeg Symphony Orchestra and Symphony Nova Scotia. Jesse has done work in the world of dance with choreographers such as Benoit Lachambre, Su-Feh Lee and Santee Smith.
ADRIAN DION HARJO – Music Composition
Adrian is a multi-award winning "Jack of all Trades" when it comes to performing arts. He started singing Powwow style at 7, Fancy Dancing at 10, and then began Hoop Dancing at 12 years of age. His performances have taken him around the world numerous times to share his culture with global audiences. Currently, Adrian now owns his own production company, OvenBakedBeatz LLC where he produces music for TV, Radio and Live Theatre. Adrian stands evenly in both worlds of Traditional Culture and Modern Music with credits including a NAMMY (Native American Music Award), CANAB (Canadian Aboriginal Music Award), Grammy (2001) and and RIAA GOLD Certification. He has created compositions for Kaha:wi Dance Theatre's TransMigration, The Honouring and NeoIndigenA.
ANDY MORO – Set / Original Lighting Designer
Andy is a mixed Euro/Omushkego Cree multi-disciplinary artist. His work includes performance installation, set, projection lighting and audio design with companies across the country. He is a cofounder/director with Tara Beagan of ARTICLE 11, named for the article in the UN Declaration on the Rights of Indigenous People, stating: Indigenous peoples have the right to practice and revitalize, maintain, protect and develop past, present and future manifestations of their cultures, such as historical sites, artefacts, designs, ceremonies, technologies and visual and performing arts and literature. ARTICLE 11 is currently touring Reckoning – a triptych tackling the fallout from the Truth and Reconciliation Commission. Their installation DECLARATION has been featured at the Royal Ontario Museum, the National Arts Centre and Calgary City Hall and DECLARATION: ReMatriation – an international Indigenous collaboration at the Edinburgh Fringe Festival. ARTICLE 11's Deer Woman has toured to Kia Mau Festival, Aotearoa, Edinburgh Fringe Festival @CanadaHub as a part of the Indigenous Contemporary Scene.
EVAN SANDHAM – Tour Production Manager / Tour Lighting Designer
Evan is a Health & Safety consultant specializing in Live Entertainment with his company Production Health & Safety. When not inspecting theatres and concert venues, he does a show every now and again to keep it real. Select Credits: For Kaha:wi Dance Theatre: Production Manager, Blood Tides: World Premiere, (2018); Tour Manager, Re-Quickening, (2017); Lighting Designer, The Honouring, (2017); Health & Safety Manager, WayHome/Boots & Hearts, Republic Live (2016-18); Head of Lighting/ TD, Mass Exodus 2016, Ryerson School of Fashion; Technical Director, Kudelka Meets Ryerson Dances (2015); Lighting Designer, Balm In Gilead, Ryerson Theatre School (2015); Audio Lead, Maple Leaf Gardens (Basketball), Toronto 2015 PanAm Games; Course Technician, Tough Mudder Canada (2015-18); Scenic Designer, Les Misérables, Hometown Acting Company (2013); Assistant Stage Manager, PSY: Halftime-Show, PRP (2012); Field Technician, 100th Grey Cup Halftime Show, PRP (2012).
RYAN WEBBER – Video Design / Video Technical Manager
Ryan is a video and projection artist who develops projects for stage and installation. His love of real-time video art emerged through his regular VJ engagements at a number of Toronto electronic music events. He is also a designer and co-owner of future-forward thinking fashion label Plastik Wrap. For the last few years, he has been a core member of the Troikatronix Team, where he has worked extensively in Isadora, both as a platform for live video performance and, as a framework for creating rich interactive and data-driven installations. While he works and lives in Hamilton Ontario, his work has been shown across North America and Europe. Ryan strives to enrich the story being told, perhaps to give additional depth to drama or to increase the energy and movement of a scene. The ultimate goal is to have his work blend into the show seamlessly.
ADRIANA FULOP – Costume Design
Adriana is a Slovakian born fashion and costume designer. In 1999 she moved to Toronto to pursue a career in fashion and costuming. In 2001, she started her own fashion label Plastik Wrap which led her into the costume design profession. In the last decade, Adriana has created costumes for many video and film productions, dancers, musicians, as well as; independent theatres and artists. Her client list includes Space Channel, APTN, Kaha:wi Dance Theatre, Bralen Dance Theatre, Indspire Awards and many others. Adriana's main passion is creating. She embraces the challenge of designing any style required for the job at hand.
SHANE POWLESS – Videography / Production Support
Shane is from the Mohawk Nation from Six Nations of the Grand River. He works as a videographer/photographer/editor/graphic designer/lighting technician/audio technician. Over the years, Shane has travelled extensively with various dance, theatre productions and musical groups providing the above services. His focus has been working within my Six Nations community, supporting our artists and cultural projects with organizations and artists such as: Woodland Cultural Centre, Kaha:wi Dance Theatre, Thru the Red Door, Six Nations Polytechnic Institute, Six Nations Council, Derek Miller Band, Logan Staats, Rochester Knighthawks, Lacey Hill and more.
NICK SHERMAN – Songwriter, "Find My Way"
Singer-songwriter Nick Sherman gives new meaning to "the voice in the wilderness," or rather, the voice from the wilderness. While he still calls his rural birthplace of Sioux Lookout home, Sherman spent much of his youth out on the land, moving between his hometown, the small First Nation community of Weagamow Lake, and his family's trapline on North Caribou Lake. Nick is not only inspired by his memories of those early trapline sounds—the timeless hymns of celebration and lamentation on his reserve—but by great songwriters including William Elliott Whitmore, Ray LaMontagne and Sam Cooke. His gentle voice is rich with honesty and the vitality of youth, but tempered with world weariness, atop his strong, simple guitar. Nick's most current album, Knives & Wildrice, is inspired by the lives of people in his community, his own upbringing, and life experiences as he now raises his own family in Canada's north. His Indigenous heritage resonates with soul-brushing candour as he sings the boreal forest blues.
KENNEDY BROOKS – Stage Manager
Kennedy is professionally trained production manager and stage manager with a passion for design. In addition to freelance corporate work and theatrical architectural consulting, recent show credits include: Stage/Production Manager, Solo Dance Exchange, Kaeja d'Dance; Stage Manager Re-Quickening, Kahawi; Lighting Designer and Technical Director, P.S. We Are All Here, Toronto Love-In; Stage Manager, Porchview Dances Longbranch, Kaeja d'Dance; Stage Manager, Crave/Defiant, Kaeja d'Dance, Stage Manager, Room #7/Birds Nesting in Fingers in Bloom, Moonhorse Dance; Production Manager, Swansea School of Dance; Stage Manager, The Legwarmers Christmas; Stage Manager, Legends of Horror Casa Loma, Hit & Run; Stage Manager, Steer, Zata Omm Dance. When not working on shows or designing theatres Kennedy watches the Food Network compulsively and reads psychological thrillers.
WHAT IS PUBLIC ENERGY PERFORMING ARTS?
Public Energy presents a season of contemporary dance, theatre and interdisciplinary performance, while hosting workshops, talks and professional development opportunities for local artists. Public Energy Performing Arts supports the creation, touring, and presentation of innovative contemporary performing arts. PE is dedicated to providing inclusive spaces where risk-taking artists and diverse audiences meet.  Our vision is to be a cultural catalyst which inspires and empowers people through performance.
WHO ARE WE?
BILL KIMBALL, EXECUTIVE DIRECTOR
Since graduating from Trent University in 1980 with a degree in Cultural Studies, Bill Kimball has been involved in many aspects of the Peterborough arts community, particularly in the areas of contemporary dance and theatre. He has contributed to the creation of live performance spaces in Peterborough, beginning with City Stage, a performance space operated by Artspace in the early 1980's and continuing to the present with various renovations and improvements to the Market Hall. In 1994, Bill created a nationally recognized dance presenting program called Peterborough New Dance, and later expanded the mandate to theatre and other forms of performance while changing the name to Public Energy, a name which reflects his desire for the arts to be integrated into public life as much as possible. Bill is currently the Executive Director at Public Energy.
---
VICTORIA MOHR-BLAKENEY, PERFORMANCE CURATOR & ASSOCIATE DIRECTOR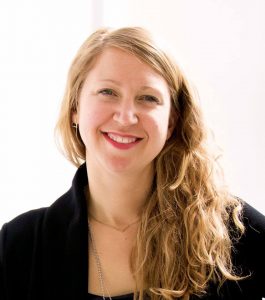 Victoria Mohr-Blakeney is a curator and writer with a focus on curating contemporary dance and performance. She has curated/ co-curated performance work in gallery, theatre, and site-specific settings including Harbourfront Centre, CB Gallery, Edward Day Gallery, Artspace, Art Gallery of Ontario, The Citadel, George Brown School of Design, Scotiabank Studio Theatre, Nuit Blanche, and Artsweek Peterborough. Victoria has worked alongside Bridget Moser, Ame Henderson, Peggy Baker Dance Projects, and Dance Collection Danse. She holds an MFA in Criticism and Curatorial Practice from OCAD University. She has published work in Kapsula Magazine, The Dance Current, Toronto Standard, Volume, Peterborough This Week, and the Literary Review of Canada. Victoria is the recipient of the 2015 President's Medal in Criticism and Curatorial Practice from OCAD University. She has presented her research on performance in Canada, India, and New Zealand.
---
EVA FISHER, ADMINISTRATOR & MARKETING DIRECTOR
Eva Fisher is Public Energy's Administrator and Marketing Director. She also works as a food columnist for kawarthaNOW.com. She comes to us with a love of performance first fostered in the role of "Jamie at 6" in the 4th Line Theatre's 1993 production of The Moodie Traill. Nowadays she is more comfortable in front of a spreadsheet than an audience. Eva has honed her management and event production skills through her role as General Manager of Kawartha Country Wines and the Kawartha Store. She holds a BScH in Earth Systems Science with a minor in English from Queen's University.
---
PEYTON LE BARR, ARTISTIC PRODUCTION INTERN (Metcalf Foundation Performing Arts Internship )
Peyton joins us as our Artistic Production Intern, a position made possible by the Metcalf Foundation Performing Arts Internship.  Peyton is a theatre artist with a background in performance and independent production.  Following a decade long career as a professional actor both in Canada and across the UK, Peyton became the co-producer of Spiel Players, a Toronto based theatre collective.    Peyton has been a guest artist instructor at Humber College and in 2016 she was identified as an emerging female leader in the arts, receiving an apprenticeship in artistic direction through the Ontario Trillium Foundation.  Peyton is particularly interested in physical theatre, immersive performance, and site-specific works.  She is also a passionate activist, using her artistic voice as a platform for social awareness and change.  Peyton has a BFA in Acting from the University of Windsor and an MFA from East 15 Acting School in England.  We are happy to welcome her to the PE team!
---
PATTI SHAUGHNESSY, GUEST CURATOR/ARTS & COMMUNITY CONSULTANT
Patti Shaughnessy is a proud activist, actor, director, and artistic producer of a range of theatre and multi-arts projects over the past decade. With an academic background in Indigenous Studies at Trent University (Peterborough) and formal theater training from the Centre for Indigenous Theatre (Toronto), Patti is co-founder of the O'Kaadenigan Wiingashk Collective (OKW) – a Peterborough-based Indigenous arts collective that has presented and organized workshops and master classes with several internationally acclaimed Indigenous artists as part of an annual Ode'min Giizis (Strawberry Moon) Festival (2008-2012). International theatre directing credits include, Ananna A/S (Casa Matriz); Rosa Marie-p tiquartikkaluarnera (The Occupation of Heather Rose); and Arnatsialaat, The Rez Sisters – all part of Patti's work over the past 5 years as director, instructor, and tour leader for the National Theatre of Greenland. Patti will be making her Canadian directing debut with Drew Hayden Taylor's play, Cottagers and Indians, commissioned by Tarragon Theatre. Hailing from the great nation of the Mchi Saagiig Anishnaabe of Curve Lake First Nation #35, Patti is also born 5th generation Irish. Patti currently lives part-time in Douro-Dummer township, where she rejuvenates and creates at her ancestral home and research laboratory.