The P
art

y Ball
Online Press Kit
Public Energy Performing Arts Celebrates 25 years of ground-breaking performance
May 25th 2019
Coming to Downtown Peterborough on May 25th, 2019
Presented by Public Energy Performing Arts  
Celebrate the past, present and future of Public Energy Performing Arts!

Party with the past as we bring 25 years of performance history to life with a star-studded performance lineup that features artists from every era of Public Energy's history. With lots of special guests, Peterborough's newest art party will be a chance to celebrate the past, present and future, including a performance by Prima Ballerina Evelyn Hart and a piece choreographed by Debra Brown of Cirque du Soleil.
Media Release
25th Anniversary Media Release
Photos (Please click to enlarge in a new tab)
Video
Schedule of Events: May 25th, 2019
12:00 pm: World premiere performance of an outdoor dance piece involving 30 community members choreographed by internationally celebrated choreographer Bill Coleman.
1:00pm: FREE Pop Up Performances will take place throughout Downtown Peterborough by artists: Opal Elchuk, Mithila Ballal, Naomi Duvall, Wes Ryan & Patrick Walsh. Exact times and locations to be announced.
6:30pm: VIP Meet & Greet with the P(art)y Ball Artists and photographer Wayne Eardley
Featuring:
The P(art)y Ball Photo Booth. Have your photo taken with a P(art)y Ball artist by Peterborough's preeminent art photographer, Wayne Eardley.
Gourmet snacks and drinks from Peterborough finest caterers.
Best seats in the house: Cabaret-style table seating.
7:30 pm: Pre-performance in the staircase of the Market Hall with Anandam Dance Theatre
8:00 pm: Mainstage P(art)y Ball at the Market Hall, featuring Evelyn Hart, Debra Brown, Cherish Violet Blood, Deepti Gupta and many others.
10:00 pm: After party at the Theatre on King, featuring The Peterborough Acasdemy of Circus Arts and veejay Lester Alfonso, who will draw on 25 years of video documentation from Public Energy's archives to create visuals for the dance party with deejay Helen-a who will spin vinyl from all eras of music to take the event into the wee hours.
Confirmed artists performing at the P
art

y Ball include:

Debra Brown will bring us some new circus-dance acts we've never seen. Debra, who won an Emmy for her choreography on the 74th Academy Awards and is known around the world as the original choreographer for Cirque du Soleil, has a secret contemporary dance career. That's what brought her to Peterborough with Apogée, a work co-commissioned by Public Energy as its first ever presentation in 1994!

Evelyn Hart and Bill Coleman will perform a duet choreographed by James Kudelka from Kudelka's full length work Love, Sex and Brahms. Hailing from Peterborough, Evelyn Hart, is the former prima ballerina for the Royal Winnipeg Ballet and continues dancing on international stages. Bill Coleman has been bringing his dance works to Peterborough since before Public Energy was founded, and was the 2018 winner of the most prestigious dance award in Canada, The Walter Carsen Prize. James Kudelka, one of Canada's greatest living choreographers, has had his work presented by Public Energy on numerous occasions, most memorably with his collaboration with opera singer Daniel Taylor in 2006.

Anandam Dancetheatre will reprise its site-specific work Divergent Dances Peterborough which was first performed on the outside of Peterborough Square during Artsweek in September, 2018. This combination of aerial dance and ground work  is being reimagined for the Market Hall's main staircase by its choreographer, Brandy Leary, with collaborators from Peterborough's busy circus arts community, Thomas Vacarro and Jen Elchuk, among others tbd.

Cherish Violet Blood (Blackfoot) will perform her powerful monologue Be a Babe. Cherish's wide ranging career as an actor, musician and writer has taken her around the world, including appearing as Annie Cook in the Peterborough production of Rez Sisters in 2009.

Deepti Gupta, one of Canada's most innovative South Asian choreographers, will perform her solo Kathak dance Static, with video by Peterborough's Lester Alfonso. Deepti's most recent appearance with Public Energy was with the world premiere of her newest work Snowangels, in 2018.

Ryan Kerr and Kate Story will remount Snow Day, their hit dance work from the Emergency #11 festival in 2003. Kate and Ryan are probably the most prolific artists working in Peterborough's independent theatre/dance scene, with so many original works to their credit it is hard to keep score. Their most recent collaboration with Public Energy was 2017's hit play-with-song-and-dance, damned be this transmigration.

Nicole Malbeuf, a Peterborough-based aerial artist with Trellis Arts & Entertainment, will perform her newest aerial hoop routine. Nicole has performed her imaginative aerial and circus work with numerous groups in Peterborough, Toronto and smaller circus communities around Ontario. With Public Energy she performed in the 2018 Max's Cabaret and took part in the Alternating Currents development process for new work in 2017.

Old Men Dancing will perform a new dance made specially for the P(art)y Ball. This talented group of guys of a certain age got its start through Public Energy in 2002, have had some of Canada's best contemporary dance creators create work for them, and performed as far afield as Toronto and Kitchener-Waterloo.

Nimkii Osawamick (Odawa, Wikwemikong Unceeded Reserve, Wolf Clan), a Peterborough-based singer, hoop dancer and champion Powwow dancer, will perform his powerful, high energy dance accompanied by one of Canada's leading deejays.  Nimkii has danced extensively with Indigenous artists, inclouding cellist Cris Derksen's Trio and Orchestral Powwow, and was last seen with Public Energy performing in Kaha:wi Dance Theatre's The Honouring in 2015.

Wes Ryan will perform a new spoken-word piece created specially for Public Energy's 25th anniversary.
Wes's track record with Public Energy is the longest in duration of any artist on the P(art)y Ball program, with more than 15 shows to his credit going back to the very first season. That first PE work was Kitten on a String with Fish Hooks for the Emergency #3 festival; his most recent was The Caregiver, with Becca Partington, in Emergency #22 (2018).

Lester Alfonso will draw on 25 years of video documentation from Public Energy's archives to create visuals for the dance party that will take the event into the wee hours.
Slideshow
Please Click Here to access Media Launch SlideshowOpens New Window
Contact
Eva Fisher, Administrator and Marketing Director 
Phone: 705-745-1788 / Email: admin@publicenergy.ca
What is Public Energy Performing Arts?
Celebrating our 25th Anniversary year, Public Energy Performing Arts supports the creation, touring, and presentation of innovative contemporary performing arts. Public Energy presents a season of contemporary dance, theatre and interdisciplinary performance, while hosting workshops, talks and professional development opportunities for local artists.  PE is dedicated to providing inclusive spaces where risk-taking artists and diverse audiences meet.  Our vision is to be a cultural catalyst which inspires and empowers people through performance.
Who are we?
BILL KIMBALL, Executive Director
Since graduating from Trent University in 1980 with a degree in Cultural Studies, Bill Kimball has been involved in many aspects of the Peterborough arts community, particularly in the areas of contemporary dance and theatre. He has contributed to the creation of live performance spaces in Peterborough, beginning with City Stage, a performance space operated by Artspace in the early 1980's and continuing to the present with various renovations and improvements to the Market Hall. In 1994, Bill created a nationally recognized dance presenting program called Peterborough New Dance, and later expanded the mandate to theatre and other forms of performance while changing the name to Public Energy, a name which reflects his desire for the arts to be integrated into public life as much as possible. Bill is currently the Artistic Producer at Public Energy.
---
VICTORIA MOHR-BLAKENEY, PERFORMANCE CURATOR & Associate Director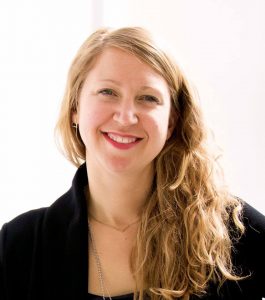 Victoria Mohr-Blakeney is a curator and writer with a focus on curating contemporary dance and performance. She has curated/ co-curated performance work in gallery, theatre, and site-specific settings including Harbourfront Centre, CB Gallery, Edward Day Gallery, Artspace, Art Gallery of Ontario, The Citadel, George Brown School of Design, Scotiabank Studio Theatre, Nuit Blanche, and Artsweek Peterborough. Victoria has worked alongside Bridget Moser, Ame Henderson, Peggy Baker Dance Projects, and Dance Collection Danse. She holds an MFA in Criticism and Curatorial Practice from OCAD University. She has published work in Kapsula Magazine, The Dance Current, Toronto Standard, Volume, Peterborough This Week, and the Literary Review of Canada. Victoria is the recipient of the 2015 President's Medal in Criticism and Curatorial Practice from OCAD University. She has presented her research on performance in Canada, India, and New Zealand.
---
EVA FISHER, ADMINISTRATOR & MARKETING DIRECTOR
Eva Fisher is Public Energy's Administrator and Marketing Director. She also works as a food columnist for kawarthaNOW.com. She comes to us with a love of performance first fostered in the role of "Jamie at 6" in the 4th Line Theatre's 1993 production of The Moodie Traill. Nowadays she is more comfortable in front of a spreadsheet than an audience. Eva has honed her management and event production skills through her role as General Manager of Kawartha Country Wines and the Kawartha Store. She holds a BScH in Earth Systems Science with a minor in English from Queen's University.
---
PEYTON LE BARR, ARTISTIC PRODUCTION INTERN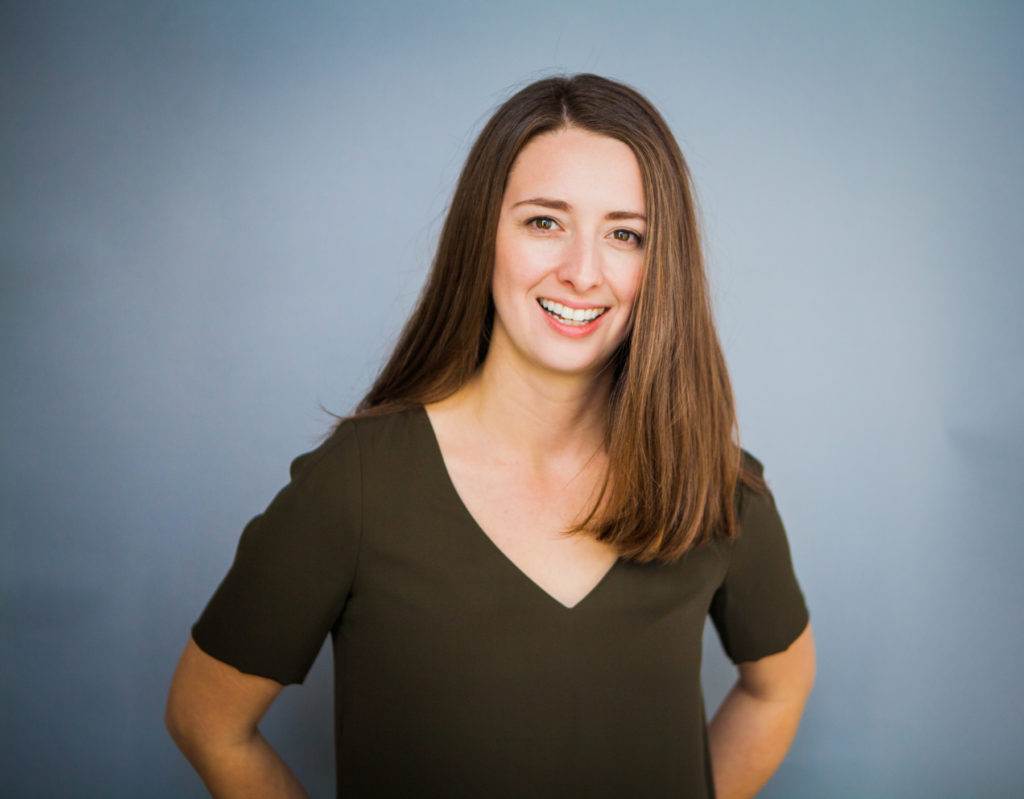 Peyton joins us as our Artistic Production Intern, a position made possible by the Metcalf Foundation Performing Arts Internship.  Peyton is a theatre artist with a background in performance and independent production.  Following a decade long career as a professional actor both in Canada and across the UK, Peyton became the co-producer of Spiel Players, a Toronto based theatre collective.    Peyton has been a guest artist instructor at Humber College and in 2016 she was identified as an emerging female leader in the arts, receiving an apprenticeship in artistic direction through the Ontario Trillium Foundation.  Peyton is particularly interested in physical theatre, immersive performance, and site-specific works.  She is also a passionate activist, using her artistic voice as a platform for social awareness and change.  Peyton has a BFA in Acting from the University of Windsor and an MFA from East 15 Acting School in England.  We are happy to welcome her to the PE team!
---
PATTI SHAUGHNESSY, GUEST CURATOR/ARTS & COMMUNITY CONSULTANT
Patti Shaughnessy is a proud activist, actor, director, and artistic producer of a range of theatre and multi-arts projects over the past decade. With an academic background in Indigenous Studies at Trent University (Peterborough) and formal theater training from the Centre for Indigenous Theatre (Toronto), Patti is co-founder of the O'Kaadenigan Wiingashk Collective (OKW) – a Peterborough-based Indigenous arts collective that has presented and organized workshops and master classes with several internationally acclaimed Indigenous artists as part of an annual Ode'min Giizis (Strawberry Moon) Festival (2008-2012). International theatre directing credits include, Ananna A/S (Casa Matriz); Rosa Marie-p tiquartikkaluarnera (The Occupation of Heather Rose); and Arnatsialaat, The Rez Sisters – all part of Patti's work over the past 5 years as director, instructor, and tour leader for the National Theatre of Greenland. Patti will be making her Canadian directing debut with Drew Hayden Taylor's play, Cottagers and Indians, commissioned by Tarragon Theatre. Hailing from the great nation of the Mchi Saagiig Anishnaabe of Curve Lake First Nation #35, Patti is also born 5th generation Irish. Patti currently lives part-time in Douro-Dummer township, where she rejuvenates and creates at her ancestral home and research laboratory.